Welcome!
Welcome to the FishSounds website! We offer a comprehensive, global inventory of fish sound production research. Information can be searched by fish taxa, by sound characteristics, or by reference. Learn more about us and our data in the About Us section!
We are still growing! If you would like to suggest an edit or contribute a reference or associated fish sound recording, please contact us.
Check out our Additional Resources page for other places to learn about fish, underwater sounds, passive acoustic monitoring, and more!
Need some help?
Visit the About Our Data section for an explanation of where the data comes from and definitions of terms used throughout the site.
We encourage users to cite our website in your work! Please review our instructions on how to cite for information on referencing the website in general, as well as specific recordings and research. Also review the license information accompanying images and recordings for clarification on their reuse.
Visit Our Friends!
Rodney Rountree's Studies on Soniferous Fishes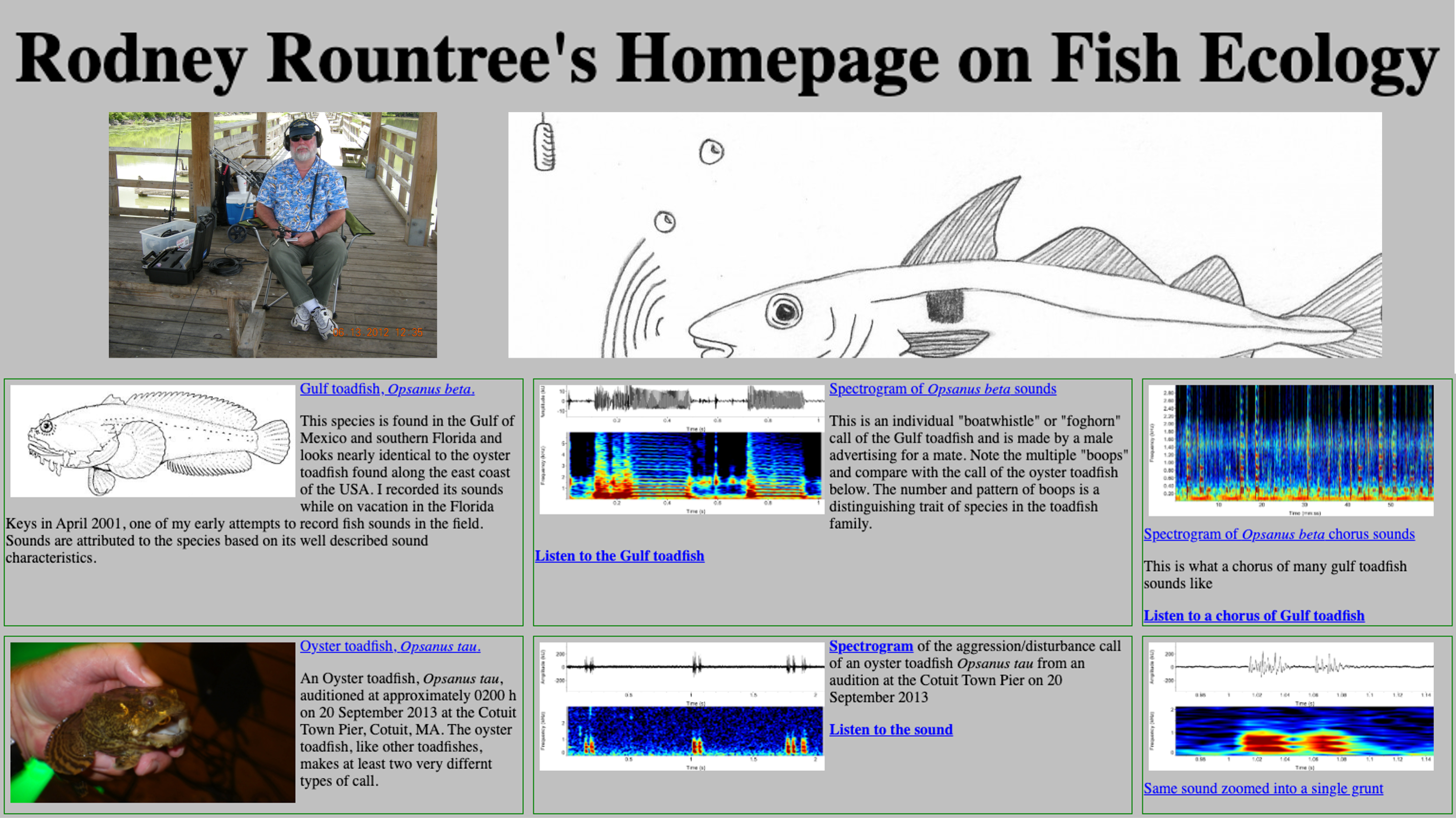 Dr. Rountree has contributed to public education on underwater soundscapes for more than 2 decades. His website features fish sound clips (from over 60 species), fish song ringtones, the "Listening to Fish" blog, and children's stories.
Website Statistics
Number of Species Examined:
Number of Sound Recordings: